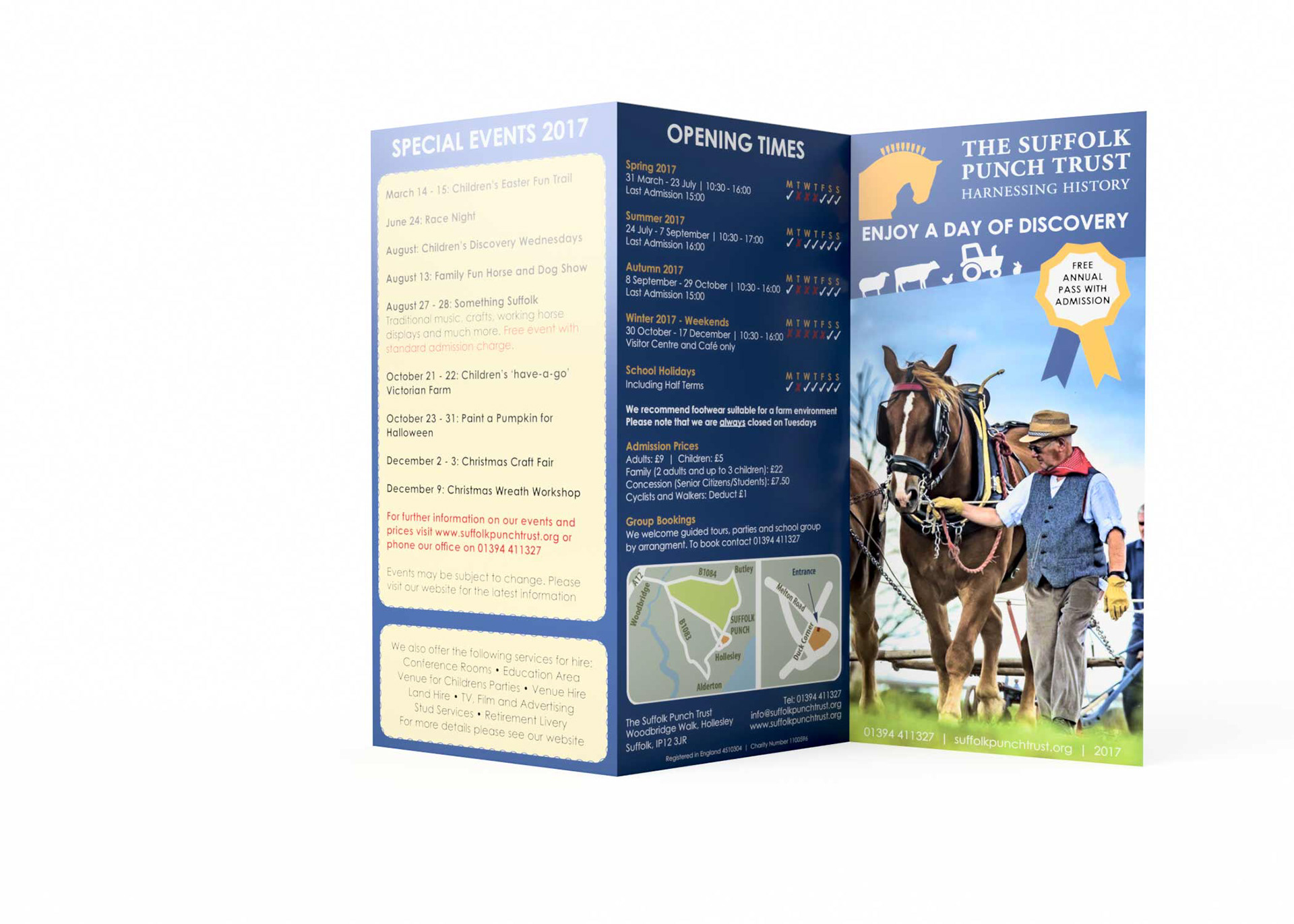 The Suffolk Punch Trust | Information Leaflet 2017
Home to the largest stud of critically endangered Suffolk Punch horses in the world, The Suffolk Punch Trust is dedicated to protecting and preserving the breed, and other breed associated with Suffolk.
The first impression means everything. A clear, concise and attractive leaflet design to engage and inform the readers of the 37,000 leaflets printed and distributed across the county.